Meet the Faces behind Freedom Foundation
See the faces and get to know a little about the people behind Freedom Foundation!
 Click on each of our photos to read our bios.
Who am I 
Co-Director 
After a long career in recruitment, I entered into the charity sector over 10 years ago, working for small charities trying to change the world in a big way.  Most recently I worked with children and young people to support healthy relationship education. 
I have a passion for the arts and how music and dance can help us grow confidence, aspiration, and ambition - it can prove you can be anything you want to be. 
What I can offer 
Relevant qualifications (mental health, safeguarding etc)

 

Designated safeguarding lead

 

Childrens mental health

 

Criminology BA (Hons)

 
Where you can find me 
Ordering coffee at Antenna 
Flying around the East Midlands meeting people 
Why I do what I do 
Because I believe every child should have the chance to live a healthy and happy life. I want to be able to provide knowledge and abilities to enable children and young people to make good choices. 
If in Doubt, Dance it Out  
My go-to song is…Shine on… Degrees in Motion 
Breathe and Release 
I use the headspace app to listen to mindfulness and do breathing exercises 
I sing in the shower (very often an old Kylie tune) 
My Emoji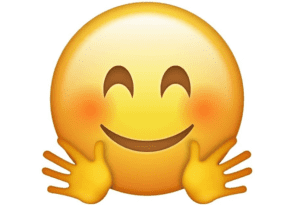 Stacey Green
Who Am I 
Co-Director 
I have over 25yrs of experience working within the performing arts industry teaching children and young people. As the Institute of Directors Derbyshire and East Midlands Diversity & Inclusivity Ambassador, my passion is to improve equality and inclusion within dance education whilst supporting young people with their mental health and wellbeing through the power of music and dance. I am also the Co-Founder of TIRED movement CIC and the Principal of Freedom Dance & Performance. 
I started dancing at the age of 4yrs old and I haven't stopped (just a little slower now) and although I loved performing, teaching was always my passion. I have worked with hundreds of children throughout my career and have many ex-students who have gone onto professional training or successfully working in the industry. 
Seeing young people flourish fills my heart, and as long as it is beating I will do my hardest to ensure that every child we work with realises their full potential and recognises that they are enough 
What can I offer? 
Relevant qualifications (mental health, safeguarding etc)

 

Associate ISTD Teacher

 
Children and Young People Safeguarding

 

Mental Health First Aid

 

Autism Awareness

 
Where Can You Find Me 
Sat behind the screen working my magic!! 
Why I do what I do 
The simple answer to this is because I can't imagine doing anything else. I love music, I love to dance and being able to support the next generation to follow their dreams is everything to me 
If in Doubt, Dance it Out  
My go-to song is… "Proud Mary"- Tina Turner 
Breath and Release 
Music is my heartbeat, and it is the perfect remedy for any challenges I may face 
My Emoji  
If I was an emoji it would be: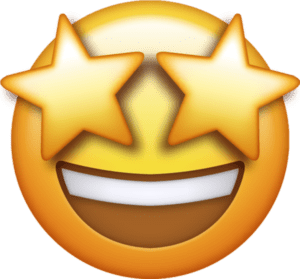 Because I always try to find the star quality in every young person 
 Click on each of our photos to read our bios.
Danielle Brown
Who Am I 
I am a trained dancer who has travelled, performed, and gained experience in the dance and fitness industry over the last 15 years. I'm also a mummy to a beautiful little boy who inspires me every day to be the best I can be. I absolutely love to dance and use it to escape from the world and release my emotions. 
What Can I Offer? 
I have always challenged myself and studied throughout my career gaining knowledge and qualifications in fitness, dance, and mental health. I currently have a Level 2 in Fitness and Exercise, CASHE Level 2 in Understanding Children and Young People's Mental Health, various Safeguarding as well as Suicide and Self Harm Awareness Certificates. This enables me to provide better support to those I work with and an all-round more knowledgeable teacher/adviser. 
Where Can You Find Me 
I have previously delivered many of the Freedom Foundation Programmes including: - Freedom Factories in Junior and Senior schools, Motivational Mornings, Funky Tots, Release, as well as one to one Mentoring and Admin Support. 
Why I Do What I Do 
Without dance and music, I honestly don't know where I'd be today, I have danced since I was 16 and never looked back - it's my way of escaping and releasing the everyday stresses of life and it really does support my Mental Health and Wellbeing. I understand the benefits of music and dance because I have lived with it and it's so rewarding to see others seek enjoyment doing the same. 
If in Doubt, Dance it Out  
My go-to song is…I'll bring you flower in the pouring rain! 
Breath and Release 
I use music as a way to positively impact my mood and I often recognise when I need a break - sometimes we just need a reset to clear our mind and help look at things with a better mindset. 
My Emoji 
Winking tongue out - because you're never too old to be silly!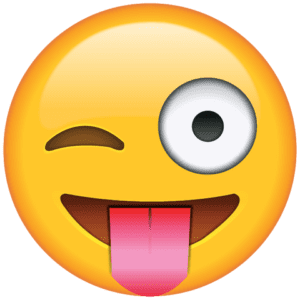 Francesca Tuiit
Who Am I 
Hi, my name is Fran, I am a fun, outgoing, loving and crazy human who dances and sings around the house all the time. 
I have been in the performing arts and music industry for 12 years and am a trained dancer, singer and actor. 
I began my training at a local dance school in Nottingham. I then went on to train at Clarendon College, before I decided to take my training abroad and I went to Los Angeles where I danced alongside some of the best choreographers in the world. Finally, I received my degree from Bird College in London. 
My career has been very varied and taken me all around the world. From being lead singer and dancer of a cabaret show in Cyprus, to a lead singer for a band in Bahrain. 
Alongside performing, I have always taught, and I love what I do. 
What Can I Offer? 
I have been teaching for over 10 years and can offer the children we teach a lot of help and knowledge; not only in the arts, but also techniques and methods to help them increase their self-esteem and self-worth. 
Where Can You Find Me 
The programmes I deliver include: 
Freedom Factory

 

Motivational Mornings

 

Whatsup

 

Funky Tots
Why I Do What I Do 
I chose to work for Freedom Foundation because I love the ethos behind the organisation and I believe it is so important for young people to understand the effects of social media, especially on their mental health. Seeing the change and development in the young people I have taught is amazing and heart-warming. 
I have witnessed children's self-esteem and confidence increase through the programmes we teach and there is nothing more remarkable than seeing young people thrive, love, and accept themselves for who they are. 
If In Doubt, Dance it Out   
My go-to song is…Flowers - sweet female attitude 
Breath and Release 
There is nothing better than listening to some chilled music, singing and relaxing when I feel stressed. 
My Emoji 
I would choose this emoji because I am loving and happy 🙂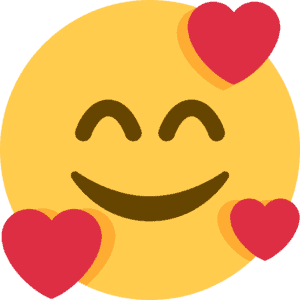 Joe Johnson
Who I am 
Self-taught digital wizard and creator of my own little worlds with 9+ years of experience. 
What I Can Offer 
The world, the universe? The only limitations are your imagination and budget. 
Where You Can Find Me 
In front of the PC. www.thedizzle.co.uk 
Why I Do What I Do 
Escapism 
If In Doubt, Dance it Out  
My go-to song is…Llorca - The Novel Sound 
Breathe and Release 
I watch things to get a better understanding of the relationship between video and audio, how they drive emotions and how to use them in my work to tell a story. 
My Emoji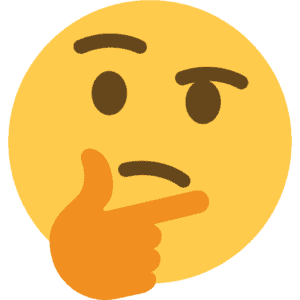 Simon Green
Who Am I 
I worked extensively in the performing arts industry for 17 years, from London's West End to television and film. 
After deciding to eventually move back home to Nottingham from London I began working at The Bulwell Academy where I become a teacher of English. 
As COVID struck, the dimensions of school teaching life took another route and I felt my path lay elsewhere. 
What Can I Offer 
Experience of working with children in schools.

 

Years of experience in the performing arts industry.

 

Some serious bars on the mic when needed!!

 
Where Can You Find Me 
Keeping a watchful eye over the team and the fantastic programmes we deliver in schools. 
Why I Do What I Do 
Huge passion for the children of this generation to be the best version of themselves that they can be. 
If in Doubt, Dance it Out  
My go-to song is… "Leave it "by Lethal Bizzle 
Breath and Release 
I often at night listen to my sleep hypnosis app as I struggle to switch off at night. 
My Emoji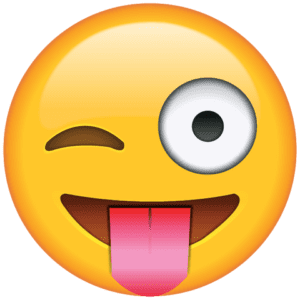 Katy Goodwin
Who Am I 
I graduated from Nottingham Trent University in 2019 with a degree in Theatre Design. I started as an intern with Freedom Foundation in Autumn 2020, then became a volunteer before working freelance for Freedom Foundation as a Marketing and Communications Assistant. Outside of Freedom Foundation I also work as a freelance theatre designer and social media officer. 
What Can I Offer? 
Assistance with Marketing and social media

 
Where Can You Find Me 
Mostly in front of my laptop creating content for social media, marketing, and communications. 
Why I Do What I Do 
I do marketing and communications so we can get the message out about Freedom Foundation and make sures everyone knows what an amazing organisation we are! 
If in Doubt, Dance it Out   
My go-to song is…Born This Way - Lady Gaga 
Breath and Release 
If I'm feeling stressed or anxious, I like to go for a walk 
My Emoji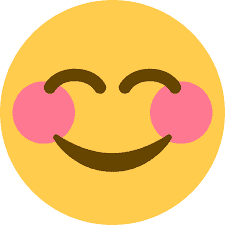 It just makes me feel warm and happy!
Josh Jones
Who Am I 
I'm Josh and I hail from the seaside resort of Llandudno in North Wales. I'm sure you've been there on holiday! My background is theatre - from sailing around the world on cruise ships to working in touring shows. 
What Can I Offer? 
Level 4 mental health and well-being in children and young adults.

 

CBT IN TRAINING LEVEL 4

 

Safeguarding

 

Making Sense of Autism

 
Where Can You Find Me 
Holiday Activity Fund

 

Motivational Mornings

 

FRED

 
Why I Do What I Do 
I'm all about helping people and putting them on the right path, pushing them to fulfil their full potential. 
If in Doubt, Dance it Out  
My go-to song is…Anything Stevie Wonder 
Breath and Release 
A good game of golf 
My Emoji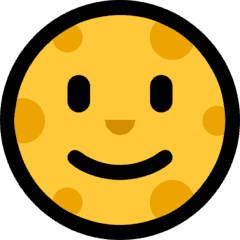 I'm a ray of sunshine and have a bald head lol
Ellie Kinsey
Who Am I 
A professional dancer, teacher, performer, and choreographer. I'm a member of Boy Blue Entertainment and JME Dance Company.  And I love music, dance, gymnastics and anything in the arts!  
 What Can I Offer? 
Hip-hop, Hip-Hop freestyle, street dance styles, choreography, creating.  
Where Can You Find Me 
Why I Do What I Do 
I feel my purpose is to teach others… I love sharing my skills & inspiring the next generation and being a part of growth. I also love creating, collaborating, and exchanging with other artists and performers.  
If in Doubt, Dance it Out  
My go-to song is…Lauryn Hill 'Doo Wop'  
Breath and Release 
Listening to songs that I can relate too… relating with the emotion that I'm feeling at that time… it makes me feel calm & understood.  
Dancing & freestyling always helps me too!  
My Emoji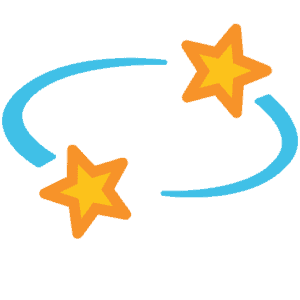 Sam Billington
Who Am I 
I'm an experienced charity fundraiser with a specialism in Trusts.  I work with Freedom Foundation to apply for funding to deliver projects. 
I've worked in the charity sector for around 12 years with lots of small local charities.  I enjoy working within the charity sector because I like to feel that I'm making a difference. 
On a freelance basis I've worked with organisations like Freedom Factory to help them develop their infrastructure, helping them to be ready to apply for funding from charitable trusts and foundations. 
What Can I Offer? 
All things fundraising.

 

Anything administrative - I'm great at problem solving and finding solutions to help improve processes.

 

Databases and tech - I love a database and how it can help to manage relationships.

 
Where Can You Find Me 
At my laptop writing bids! 
Why I Do What I Do 
To make a difference for children and young people.  If I can bring in the funds to deliver more projects and make a change to a young person's life this makes me happy. 
If In Doubt, Dance It Out 
My go-to song is…This changes all the time! Let's go with Candy by Cameo 
Breathe and Release 
Music is my go-to for running, helping me run faster and making me happy!  Music has been my therapist when I've been sad and helps me to feel happy and ready to face the world.  Music is there so I can dance with friends and when I want to imagine I'm the star of my own show 😉 
My Emoji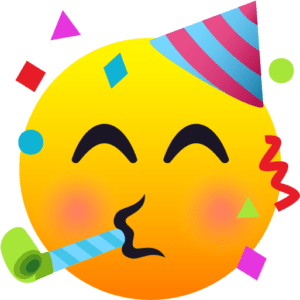 Sophie Ball
Bio coming soon!
Aaliyah Brown
Who Am I 
I am 24 years old with a background in music and performing. I have played the flute from the age of 6 and I am self-taught in piano and guitar. I also sing! I have been singing from the age of 11 and have entered many contests and performed at many charity events and organisation events. 
I stopped performing at around the age of 15 because I wanted to learn more about the production side of music, I studied music production and sound engineering and worked with bands/artists recording and mixing their songs. I currently produce and write my own music while occasionally mixing others work when I have the time! 
I now, alongside Freedom Foundation, work for a performing arts organisation for children with disabilities, I am the music teacher there. I have come to the realisation that teaching is my greatest passion and it feel great to be able to share my love of music to enhance children's lives. 
What Can I Offer? 
Music production degree

 

Grade 5 flute and music theory

 

Mental health level 2

 
Where Can You Find Me 
I deliver Junior and Senior Freedom Factories and Motivational Mornings. 
Why I Do What I Do 
Seeing children grow and progress in their own ways through the help of music is always great to see. I love that I can be a part of that journey and help them learn to express themselves 
If in Doubt, Dance it Out   
My go-to song is…"Just a touch of love"- slave 
Breath and Release 
Music is a great relaxer for me I like to listen to jazz or ambient music to help me relax while I knit ! 
My Emoji 
If I was an emoji it would be: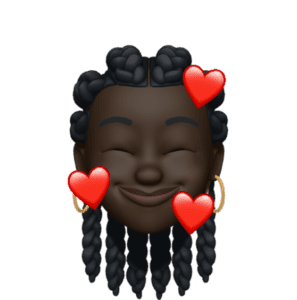 Because I always try to spread love wherever I go !
Priya Vaghela
Who Am I 
 An ardent enthusiast and lover of the Performing Arts, having studied it at A-Levels too. I have worked with children for the last 3 years and have found my love for inspiring and uplifting them. 
What Can I Offer? 
I can make a meaningful connection with anyone just with conversation and make a lasting impression on them 
Where Can You Find Me  
 Delivering the Hydro-FRED project 
Why I Do What I Do  
I want to inspire children to gain confidence in themselves and their future and add value to their education and personal development. (And also provide fun and laugher to them!) 
If in Doubt, Dance it Out   
My go-to song is ANYTHING BOLLYWOOD, the music is just *chef's kiss 
Breath and Release  
I have a playlist for all moods and situations of life. When I feel stressed, I like to go for a walk in the sun with some good songs in my ears. 
My Emoji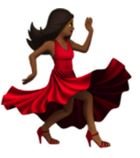 This emoji describes me a bit too well
Rachel Lazzari
Who Am I 
Hi, my name is Rachel. I trained professionally in Musical Theatre, and I have been lucky enough to travel around the world whilst singing and dancing. I have a strong passion for teaching and sharing my love of song and dance with children. 
What Can I Offer? 
I have dance teaching qualifications with experience teaching performing arts in a variety of different places to all ages.  
First Aid and Safeguarding training. 
Where Can You Find Me? 
Delivering Freedom Factory programme and the Release Holiday Club. 
Why I Do What I Do 
Dancing, singing and music has always been a huge part of my life and has shaped me into the person I am today. I think dance and song has such a strong power to be able to focus and drive young people and is a great escapism when needed. I can't imagine my life without performing arts and I just want to share how much I love it with the next generation. 
If in Doubt I Dance It Out  
My go to song is…Wanna dance with somebody by Whitney Houston 
Breath and Release 
Listen to music, exercise, or dance.  
My Emoji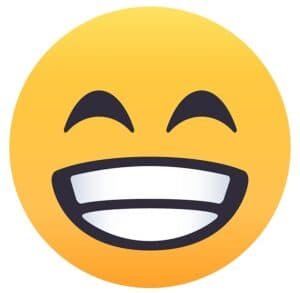 Big cheesy smile! It's the best face to see!
Emmanuel
Olih
Who Am I  
Emmanuel Olih  
What can I offer?  
Singer/Rapper 

 

Songwriter  

 

Artist  

 

Teacher 

 
Why I Do What I Do   
To help kids improve in song writing and singing and expressing themselves in a healthy and safe environment, while guiding them to help understand themselves and the world better   
Where You Can Find Me 
Delivering junior Freedom Factory and the Hydro-FRED project 
If in Doubt, Dance it Out   
My go-to songs are…   
Antenna by Fuse ODG 

 

Alingo by Psquare 

 

Vibration by Fireboydml 

 
Breathe and Release   
I listen to certain songs that calm my mind and help give me perspective on what I'm going through and where I'm at.  I've always found music to be the most calming thing in the world. 
My Emoji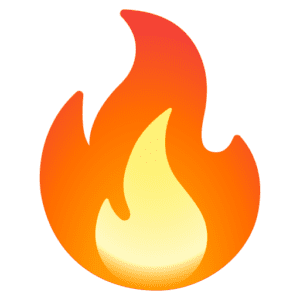 I'd choose the fire emoji because I'm lethal but bright and fierce 
Anna Malik
Who Am I  
Hi, I'm Anna and I love to Act!  
I've always loved performing and trained at Birmingham School of Acting graduating with a BA (HONS) in Acting. After graduating I worked both in theatre (as an Actress, Director, Producer) and as a Workshop Leader, devising and delivering inspirational creative learning projects for 1000's of children and young adults since 2005. I am passionate about using The Arts to include and empower young people from all socio-economic backgrounds and believe the arts are for everyone.   
My own desire to explore, discover and learn was encouraged through my creative education and career, now I strive to ensure the next generation are well rounded, happy, confident individuals that love learning. That's important right! So, I'm here to support and inspire these creative, freethinkers helping them succeed in their chosen career paths (whatever they may be) whilst having lots of fun along the way!    
What Can I Offer?  
My workshop delivery expertise lies in storytelling, choral movement, voice, script, and physical theatre. – My superpower is as a confidence coach: building up young people's self-esteem so they can use their unique voice to positively take on life's challenges and confidently discover their place in the world.   
Where Can You Find Me 
Delivering the Hydro-FRED Project 
If in Doubt, Dance it Out   
My go-to song is…So many! – loving 'Non-Stop' from Hamilton at the moment also…  
Pharrell Williams – Happy 🥳  
Breathe and Release   
Breath – Mini mediation, Thai chi, Visualisations, and physical exercise – moving, gym, swim, walk…. I've recently started journaling too   
Music is such a powerful tool; the right piece of music lifts my mood and takes me to a place of calm in a few bars… I have go-to pieces that literally make my shoulders drop and remind me to breath…relax….   
I also use uplifting music / 'bangers' 😂 –to relax in a different way… move away from stress – they transport me back to times of happiness and give me that endorphin hit that physically helps my body to de-stress…they make you dance too which obviously is a great way to let out frustrations or lose yourself for a moment. 💃🏼  
My Emoji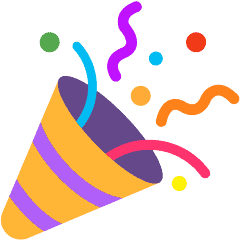 The party popper emoji…it might not look like much, you don't know what is going to happen or when… but when the time is right and the magic is released BOOM, colour, noise, movement!   
Amazing things happen…. It's also the one I use most. Lol – who doesn't love a party popper! (Maybe the person who has to clean it!) 
Mary Glowacka
Who Am I   
I am a university student doing a psychology with counselling course. I came here to study from Poland with my twin sister and our best friend. I have been dancing since I was around 5 years old and it has been a huge part of my life ever since. I also enjoy travelling, horse riding and baking. I believe anything which involves a creative approach positively impacts us as individuals.  
What Can I Offer?   
My main interest, which I fell in love with when I was young, is dance. Throughout my life I have done rhythmic gymnastics, ballet, contemporary dance, jazz dance, dancehall, salsa, hip hop, street dance and high heels. I am continuing my dance journey and try my best to expand my experience within various genres. Putting myself out of my comfort zone in that way allows me to grow and gain more and more knowledge.  
Where Can You Find Me   
I deliver Freedom Foundations Holiday Activity Fund Programme, including Release Holiday Club  
Why I Do What I Do   
Dance has always been a form of expression for me. It allowed me to process thoughts and emotions through movement and music, letting my mind and body be free in those moments. Additionally, simply brings me happiness and lets me be my true self and connect within my deepest self.  
If in Doubt, Dance it Out   
My go-to song is…All strong, female artists! :)  
Breath and Release   
Music, being a powerful tool especially when destressing and wanting to have a moment to yourself, can be very healing. Whether it is listening to a slower song and processing things within yourself in your head or putting on a livelier song and just dancing in front of the mirror! Both forms of coping in difficult situations bring peace and help with your overall mood.  
My Emoji   
If I were an emoji I would be a fairy. I believe each of us is here to put in just this little bit of magic out into the world and I would really love to share my magic with you. :)  
Sarah Rutendo Musingarabwi
Who Am I   
I am a female identifying creative being. My family and I migrated to this country 20 years ago from Zimbabwe when I was a mere 5-year-old and have been here ever since. For as long as I can remember I have felt the desire to be a creative artist/performer before I even knew what it all meant. Due to this throughout my life I have naturally been drawn towards embracing and embodying my passion for the arts which has brought me to where I am today. *Stereo* typically I am of course a lover of all things Disney and musical theatre but I also pride myself in striving to be multi-faceted by exploring different interests too.  
What Can I Offer? 
Although I like to refer to myself as an overall creative artist my specialism lies more in acting and writing. As a professional, always striving to be better and do better I am currently undergoing further acting training at All in Actors Drama School, 3 days a week. I aim to channel the skills and experience I am gaining into my work in a way that is inclusive and engaging for all. 
Why I Do What I Do   
Growing up as a Zimbabwean-British black female has been challenging (from various perspectives) to say the least, especially in my younger years. One of the many things that inspired me to get into the arts was the lack of representation and also the longing to just be and feel safe in a space knowing that that in itself is enough. I want to give back and be what I needed when I was younger, and I think starting 'em young is the best way to implement various practices - contributing to a better future for us all.  
Where Can You Find Me 
Delivering the Hydro-FRED project 
If in Doubt, Dance it Out  
My go-to song is…My go to dance song is ironically 'Dance Dance by Fall Out Boy'  
Breathe and Release   
To breathe and release I literally take a breather so that I can tune to myself and my body either through prayer, yoga or listening to music - whatever suits me on the day.  
My Emoji   
If I was and emoji I would be the sparkle one because not only is it my 'most used' but it also represents my personality and the vibe I try and embody.  
Natasha Fossemo
Who Am I   
I'm actress-dancer finishing my last year of drama school in Leicester. I've been in the UK for 4 years now, I come from Venezuela. I trained rhythmic gymnastics from a very young age and started dancing and doing theatre at the same time where I experienced doing both dancing and acting in a variety of musicals and productions. Which lead me to want to become a professional actress and have my own artistry drawn from my passion for dance and choreography.  
What Can I Offer?  
I've trained in ballet and rhythmic gymnastics since the age of 5, and along the years I also trained in a variety of more versatile dance styles like contemporary dance, street dance, Latin, ballroom and modern dance. Since doing theatre I have been able to explore dance and drama to tell stories and spark creativity.  
Where Can You Find Me   
Holiday Activity Fund 
Why I Do What I Do   
Since moving to the UK, I have been interested in teaching dance to children and bring my own fun and passion for it as I grow up watching my mum as a paediatrician. I have moved around a lot since my adolescence which impacted my upbringing and I have struggled with Mental Health in the past and now and I find music and dance as my place to connect to who I am, where I come from and who do I dream to be. I have discovered that feeding art and creativity is the best way   
If in Doubt, Dance it Out   
My go-to song is…Hips don't lie by Shakira and Stay by Rihanna   
Breath and Release   
I talk to my mum and dad about it because them both are my closest friends. But when I am by myself putting music on really loud calms me down it allows me to get lost on imagining dances. I go on a bike ride for 20 min. I watch friends.   
My Emoji   
This one because I do things with passion and care. I feel there is so much we are able to do and share with others and help. I love helping and I am always fascinated about life and creating new stuff . 
But I am also this emoji, because I am not okay all the time, I'm very emotional and I allow myself to feel things that are not great but sometimes we need to feel them.   
Rachel Williams
Who Am I  Rae / Miss Rae   
What Can I Offer? 
 Dance and movement  
Where Can You Find Me   
Delivering the Release Holiday Programme  
Why I Do What I Do   
As a Dance facilitator I work on different Dance styles to create performance pieces and build young people's confidence working on many skills from timing to performance techniques.   
If in Doubt, Dance it Out  
My go-to song is…Anything from the one and only Missy Elliot  
Breath and Release   
Find a space, lock myself away and Dance!  
My Emoji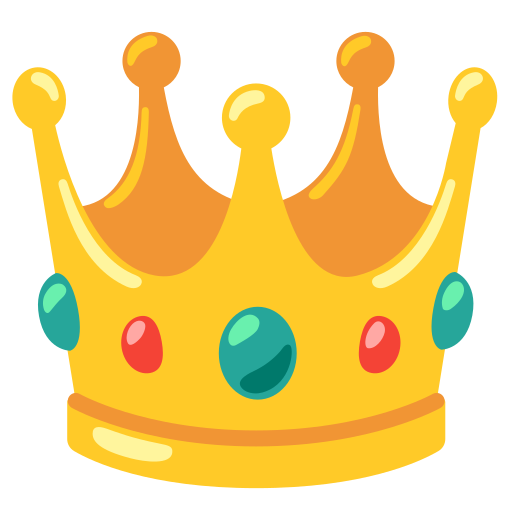 I would be the crown emoji because I have learnt how important it is to know your worth! 
Tristan Lowe
Who Am I 
I am a music artist and musician from Nottingham. I have mentored for the Circle of Light project which takes place during August for 2 years and I have had vocal lessons myself, the tricks of which I use myself. I have written and released songs, and am experienced in song writing, both lyrically and musically and I play guitar and a bit of ukulele which I'd use during song writing sessions to help with song writing and song development. I have studied music at school, college, and university, and have a GCSE in music as well as a foundation degree in music performance  
What Can I Offer? 
Singing, guitar, song writing, music recording and performing live both in a group and as a solo performer.  
Where Can You Find Me  
 Delivering the Hydro-FRED project and Holiday Activities Fund programme 
Why I Do What I Do  
I believe in the power of creativity. I believe creativity can help significantly with development and emotional and mental health, whether you are creating your own music or covering an already existing song it can help with your emotions and mental health. I also find that it helps in letting things off your chest and talking about things you've gone through and stuff that matters to you.  
If in Doubt, Dance it Out   
My go-to song is…There are many songs that I could put here because it usually depends on the mood I'm in at the time, but I'd have to say it's a three way tie between Afterthought By Joji, If You're Too Shy (Let Me Know) By The 1975 and Dear Agony by Breaking Benjamin.  
Breath and Release  
I usually either make music or just listen to Lo-Fi tracks on playlists or mixes. I find that Lo-Fi music relaxes me a lot and even sends me to sleep sometimes.  
My Emoji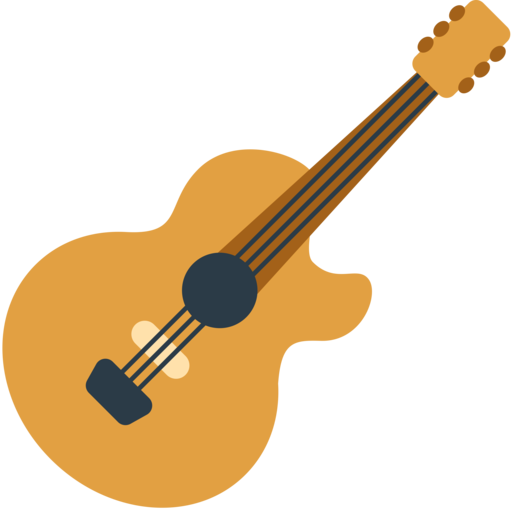 I would probably say the guitar emoji  because who doesn't like to just rock out every now and again. I also use the Yin and Yang emojis because they represent my motto/phrase that I use as an artist "Heart & Mind".